Band set to tackle 10 miles in annual March-a-Thon
Canyon residents can enjoy a concert from their doorsteps Saturday morning courtesy of the marching band.
The March-a-Thon is a 10-mile march through town accompanied by stand tunes and drum cadences. Community members can sponsor participants, and all sponsorship money will go toward band events and materials. In addition to sponsoring before the event, community members can make donations as the band passes using a bucket which will follow the band.
"We basically spend the entire morning marching around and playing," head band director Mike Sheffield said. "It's an endurance exercise. It's a chance for us to be visible to the community, a way for us to earn money where we're not selling things people don't want."
Junior drum major Cory Robbins said his advice is to prepare for the worst, and hope for the best.
"
The first few legs, you're going strong, but near the end, you want to give up."
— Cory Robbins, 11
"The first few legs, you're going strong, but near the end, you want to give up," Robbins said. "You just can't. Power through the ending."
Although the band does not practice marching the length of the March-a-Thon, they have rehearsed stand tunes, the Fight Song and cadences for the event.
"There's not really a way to prepare," sophomore and tenor saxophone Rebekah Higgins said. "It's exactly 10 miles, and our instruments are heavy. Walking a mile or two every day helps a little bit, so that way, you aren't as spent at the end of it."
The band will start in Hunsley Hills and finish at the high school.
"People assume the same thing about March-a-Thon that they assume about marching band–because it looks easy, it is easy," Sheffield said. "But marching with the technique that we use and with the extra weight of the instruments, it's basically a military exercise. What we do is incredibly hard."
About the Contributor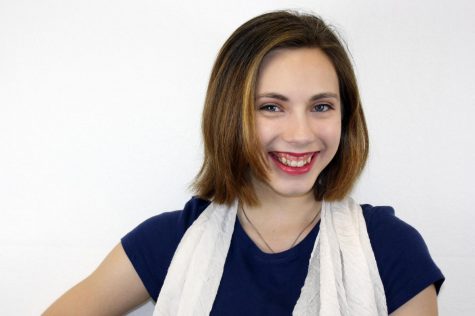 Erin Sheffield, Editor-in-Chief
Hullo! I'm a senior in my third year on staff and my second year as an editor-in-chief. You can catch most of my work in the news and blogs sections. When I'm not around the school with a camera and a press pass, I spend my time in choir, musical, various...