Magic collaboration
Fine arts department work together to produce musical
Hang on for a minute...we're trying to find some more stories you might like.
The actors file across the stage as the orchestra builds to a crescendo. The final soaring chords of "Finale" echo through the auditorium. The ensemble's audience of one applauds briefly before she stands and moves towards the stage. As theater teacher Kylie Howell hurries to the cast, choir director Brandon Farren and assistant choir director Kelli Harter stand from their piano benches while band director Mike Sheffield ushers the orchestra out the side door. Rehearsal is over, and now it is time for notes.   
More than 100 students from the choir, band, theater and art departments of Canyon High collaborated to produce the all-school musical "Beauty and the Beast," which ran Nov. 10-13.
"
It is either this magic combination of awesomeness that we've been waiting for or it is a little scary."
— Kelli Harter, Assistant Choir Director
"Theater is a collaborative art form," Howell said. "Mr. Farren would take the soloists and Mrs. Harter would work with the chorus and the ensemble, and I would be on stage doing something."
Harter said cast members rehearsed singing, choreography and acting at different times while the orchestra rehearsed separately until the first dress rehearsal. 
"At some point we have to combine and make sure it works together," Harter said. "It is either this magic combination of awesomeness that we've been waiting for or it is a little scary."
Art teacher Linda Podzemny said she was approached by Howell to work on the set of "Beauty and the Beast."
"She said, 'I have got the main wall, and it's plain. I do not know what to do with it. Can you give me some ideas?" Podzemny said. "I went in there, and she was concerned about it just being really stark."
Podzemny said her art students enjoyed helping her paint additions to the set.
"I incorporated my sixth period art class to help me Tuesday and Wednesday," Podzemny said. "They loved it. They thought we ought to do this more often."
With the set complete, the next step was incorporating a live orchestra. Sheffield said the orchestra does not receive the music they will perform until October.
"Really, we do not do anything until we all join together, and then it is just a lot of communication," Sheffield said. "I will ask Mr. Farren how certain things are supposed to go. Tempo, can matter in choreography and in singing."
Sheffield said in addition to beginning in October, the orchestra faced challenges in ensuring proper timing.
"Some of the issues we had were some of the lines were modified," Sheffield said. "I was waiting for a certain key line and it was not there."
Sheffield said the orchestra also had to underscore the effects of the musical.
"I want to make sure the effects line up," Sheffield said. "We kind of had a rough time, getting the effects to line up, because I did not know the pacing of the dialogue, and the underscoring has to line up."
Despite the difficulties of scoring the musical, Sheffield said there were benefits to having an orchestra.
"If you are using a soundtrack, the timing is always going to have to be the same," Sheffield said. "We can hold back just to make things work, like the library reveal, we always got there before the actors, but since I knew it was coming I could throttle us back."
Sheffield said the collaboration of the fine arts departments makes musical a more enjoyable experience for the orchestra.
"There are so many people involved doing so many different jobs," Sheffield said. "We really enjoy getting a chance to do it and be part of something big and amazing."

About the Contributors
Jaren Tankersley, Co-Editor in Chief
Salutations, I am Jaren Tankersley. I am a senior, and I am very excited to spend my third and final year on the Eagle's Tale staff as Co-Editor-in-Chief....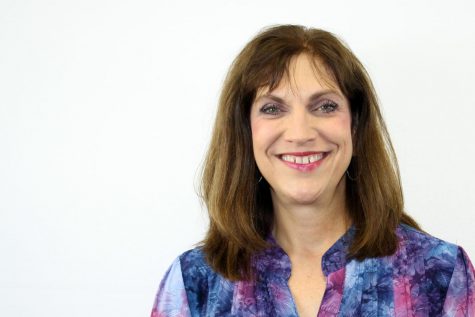 Laura Smith, Adviser
I'm the adviser of the Canyon High newspaper and yearbook staffs, and I love starting my day with this talented staff. We hope you'll join us daily for...