Mayweather vs McGregor exciting but unlikely to repeat
Hang on for a minute...we're trying to find some more stories you might like.
Reigning UFC Lightweight Champion Conor McGregor and boxing legend Floyd Mayweather Jr. faced off in a boxing match on Saturday night, Aug. 26, and the fight was much closer than many had expected.
The amount of money each combatant would make from the fight was determined long before the match ever actually happened, and the numbers are almost too immense to believe. Before the fight occurred, Mayweather was guaranteed to earn a base of $100 million, and McGregor was guaranteed a base of $30 million.
Although the event lasted much longer than anyone had expected, Mayweather still came out of the fight victorious in a 10 round technical decision by the ref. Many believe if McGregor had won the boxing match, his victory would have forced boxing to suffer many viewer losses, because it would prove a UFC fighter making his boxing debut can still beat one of the greatest boxers of all time. This fact has led to speculation the fight could have been rigged to ensure a Mayweather win.
This would not be the first time viewers have believed a match has been rigged. For example, had Mayweather lost his previous fight to Pacquiao, his defeat could have led to a dramatic decrease in boxing viewership.
"
McGregors mistakes aren't the only reason Mayweather emerged victorious."
— Kyler Wilhelm
However, there are many other ways to look at the fight and decide Mayweather was the better boxer. McGregor lost points in every round off penalties from hitting in the back of the head. In the UFC, where McGregor fights, this is not a penalty, but this was a boxing match, where there are many more rules than in the UFC. This fact alone could show why McGregor lost the fight, but it wasn't just McGregor's mistakes which led to Mayweathers victory.
Mayweather has been in boxing since 1993, and McGregor began training for boxing less than six months ago. Because of this, Mayweather was able to train for the fight itself throughout the past six months, while McGregor had to spend much of his time learning about boxing and its rules. Mayweather can also be proven as the better boxer through his past. Mayweather had fifty previous contests leading up to the match Saturday night, without earning a single loss through the past twenty-four years.
The spectacle of the match makes it easy to question whether or not there will be a rematch, and if it will be a UFC or a boxing match. The unfortunate answers are no and neither. The reason behind this is neither fighter wants to take an unavoidable loss. If the fighters met up in boxing again, then McGregor would most likely take his second loss in a row and tarnish his record. If the fighters met up in the UFC, then Mayweather would take an almost unavoidable loss, breaking his undefeated streak.

About the Contributors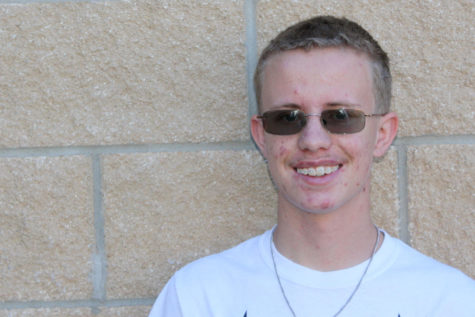 Kyler Wilhelm, Staff Reporter
Hey! My name is Kyler Wilhelm, and I enjoy writing sports articles. This is my first year on the newspaper staff. In the little free time I have, I like...
Jaren Tankersley, Co-Editor in Chief
Salutations, I am Jaren Tankersley. I am a senior, and I am very excited to spend my third and final year on the Eagle's Tale staff as Co-Editor-in-Chief....