KJ's offers home-style atmosphere, meal
Hang on for a minute...we're trying to find some more stories you might like.
The scent of coffee in the air.  The tinkling of the door's bell.  The soft buzz of conversation.  The sizzle of hamburger on a grill in the kitchen.  The Texas-themed atmosphere.  This is a world that speaks of home. A world that bursts of life and vigor. A world one finds at KJ's Coffee and Café.
KJ's is located at 1202 23 St., a convenient location for students right on the main street of town.  It's open from 6 a.m. to 3 p.m. Monday through Saturday, 7 a.m. to 2 p.m. Sunday, and is open for dinner from 5 p.m.to 8 p.m. Thursdays and Fridays. It offers breakfast as well as lunch and dinner, and although it does not have many tables or an abundant staff, I was immediately seated and served upon arriving, even with other patrons around.
I ordered catfish along with French fries and a Dr. Pepper. They were fine, but not as flawless as the atmosphere and service.  The catfish was a flavorful delight, although the breaded crust was too flaky and fell off, which made the fish tricky to pick up.  The fries, while well-seasoned, were clearly under cooked and limp.  What saved the meal, however, was the fantastic pecan pie, a rich concoction with addictive qualities. The food was very satisfactory overall, but a few errors could be fixed to make the experience better.
"
What saved the meal, however, was the fantastic pecan pie, a rich concoction with addictive qualities."
— Erin Sheffield
It is clear that this restaurant hopes to grow.  Along with its original menu, KJ's features an extra menu on a board of new dishes it has added, plus some specials.  Although it is still serving sodas by can and has no fancy gadgets or robots (such as the Ziosks making appearances at chain restaurants), these aspects make the atmosphere less corporate and more comfortable.  And let it not go unmentioned that KJ's has a bulletin board reserved strictly for community events, such as the Canyon High School musical or various advertising flyers.  It is obvious that the restaurant considers customer service and community involvement a top priority.
For high school students, KJ's is a viable off-campus lunch option.  KJ's offers a 10 percent off student special, and while its prices are not nearly as low as fast food like McDonald's, service is quick and prices are lower than many of the other options throughout town. Its proximity to the high school is a big plus as well.
This might not be the place for you if you are a top-grade French chef or a fine food aficionado.  But for anyone who enjoys a home-style meal, a friendly waitress and a healthy dose of Texas spirit, KJ's Coffee and Café is sure to please.

About the Contributors
Erin Sheffield, Editor-in-Chief
Hullo! I'm a senior in my third year on staff and my second year as an editor-in-chief. You can catch most of my work in the news and blogs sections. When...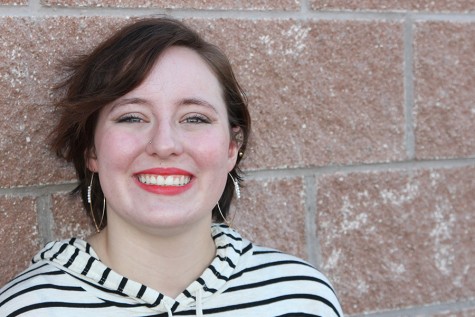 Avery Cummings, Co-Editor-in-Chief
Hola! My name is Avery Cummings, and I am the Co-Editor-in-Chief this year. This is my third year on our amazing staff. In what little free time I have,...