Navigating New York subway not for novices
Hang on for a minute...we're trying to find some more stories you might like.
When some New Yorkers think of Texans, they imagine cowboys riding horses wherever they go.  When I think of New York City, I often imagine a crowd of people crammed into a subway train on their way to work.
Looking at a map of all the routes could make some people go insane. The New York City subway has 468 stations serving 24 subway lines- more than any other system in the world.  Thankfully, when I traveled to NYC, I had someone directing me to the correct subway entrance. If I had not, I would have become hopelessly lost.
When walking down the stairs to the underground, people intending to ride the subway must either buy a single ride ticket that costs $2.75, or buy a metro card with the proper amount of days paid for on it. This can be done at vending machines underground, near the security entrance. After purchasing their tickets, riders must swipe their Metro Card and enter onto the subway platform.
I know I'm making the process sound very simple, but for me the experience was all but easy. I had not taken much cash with me and was planning to just use my debit card for all purchases. However, when I tried to use my card at the subway, it was denied. Turns out, when traveling great distances, it is ESSENTIAL for anyone using a debit card to notify their bank. Otherwise, the bank will freeze the account with the assumption that someone stole the card and is trying to use it. Luckily, I was able to clear the whole mess after calling my bank and providing some basic information (social security number, full name, account login, etc.). Then, I was finally on my way.
"
However, when I tried to use my card at the subway, it was denied. "
— Abby Caviness
When entering the train, passengers see orange seats lining both walls and poles offering support near the center, the ceiling and by the doors.  DO NOT think you can maintain your balance without holding on to something or, in awkward situations, someone. The subway car tends to jerk sharply before speeding forward to the next station. Travelers, if not careful, might end up in the lap or arms of a stranger, and nobody wants that. However, if you can manage it, the stumbling can be turned into a graceful dance move fit for an episode of "Dancing with the Stars."
Now, I'll be honest. The subway is not the cleanest place on the planet. Some people could even argue that it is the dirtiest. I suggest carrying around a small bottle of hand sanitizer or a package of hand wipes if any travelers are germaphobes. However, once passengers get past the thought of how many dirty hands have also held the pole they have in their grasp, the subway can be quite pleasant.
For people who enjoy mild rollercoasters, the subway is a perfect place to be. The jerk forward, the split second of imbalance (if standing) and then a rush of wind as the train accelerates is a small thrill that makes traveling fun. At least, the subway is more enjoyable than the horses us Texans use for transportation.

About the Contributors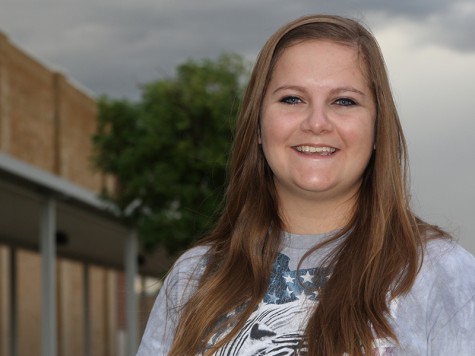 Abby Caviness, Staff Reporter
Hellllloooo! My name is Abby Caviness, and this is my third year on staff. Though my height suggests otherwise, I am a senior and will turn 18 on 11/11....
Avery Cummings, Co-Editor-in-Chief
Hola! My name is Avery Cummings, and I am the Co-Editor-in-Chief this year. This is my third year on our amazing staff. In what little free time I have,...